Lab 8 Working Stations Jar Roller Ball Miller Machine for
Batch Production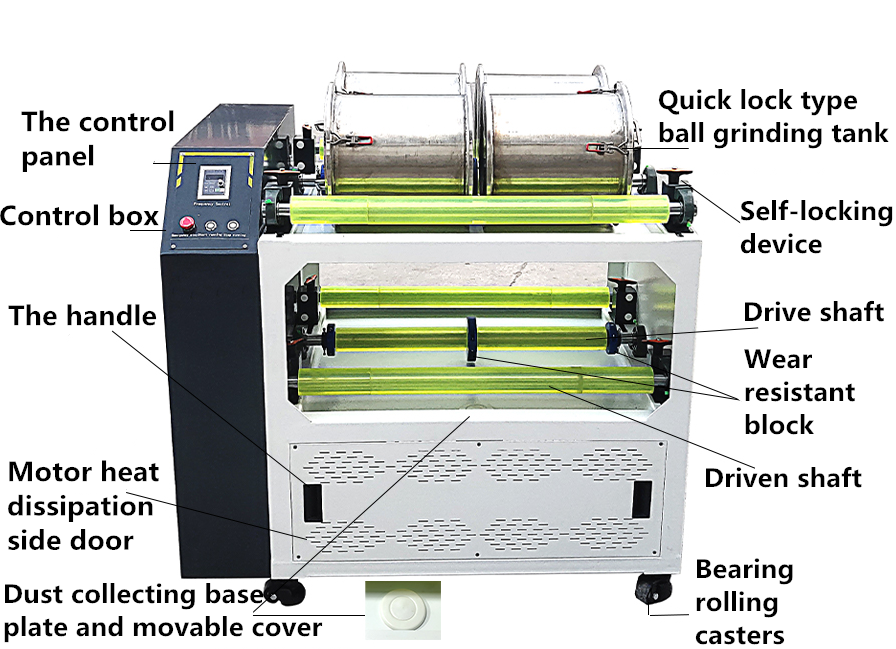 Quick lock ball mill tank
Adopt this kind of fast lock fixed way, solve the trouble of lock screw, configure portable hook device, convenient handling. You can also choose semi-automatic lifting ball material separation system, fast lifting jars and handling balls material separation.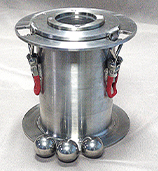 The control panel
Frequency control, high precision speed, with under voltage, over current, overload protection. Equipped with high-grade emergency stop and start button with light.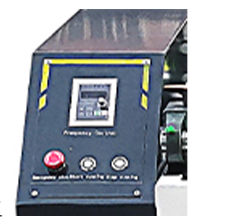 Self-locking device
Adopt dial bead self-locking device, manual operation can be locked, safe, reliable and convenient, solve the problem of adjusting the distance between shafts need to use wrench tools to operate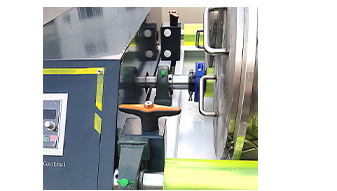 Wearable objects
Wear resistant materials (polyurethane, rubber, etc.) are used for driving shaft and driven shaft. Wear resistant and sliding materials are used for retaining blocks to reduce friction coefficient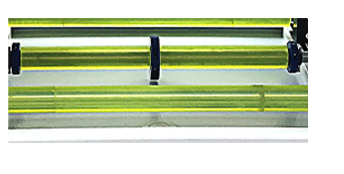 Introduction
Tin ball mill works - root outsourcing wear-resisting rubber pieces of main shaft by motor pulley connection do drive pulley, the outsourcing on the spindle wear-resisting rubber pieces of relative motion between tanks, namely with ball mill tank surface friction drive another root - driven shaft to realize rolling, grinding medium and material of ball mill tank - up with the cylinder rotation increases to a certain height, The material is crushed under the impact of the grinding medium and the friction and shear caused by the rolling and sliding of the grinding medium. The equipment has the advantages of novel appearance design, simple structure and convenient use.
Use
Tank mill ball mill is a laboratory, small batch production with ultra-fine grinding, mixing equipment. This machine is beautiful and novel, compact structure, easy to operate, high efficiency, uniform grinding particle size, is the scientific research, teaching, test, production of preferred equipment. It can be widely used in electronic materials, magnetic materials, biological medicine, ceramic glaze slurry, metal powder, non-metallic minerals, new materials and other industries.
Characteristics
1. It can be used in single or multiple cans at the same time, and multiple samples can be ground at the same time;
2. Timing, intermittent shutdown or continuous cycle operation;
3. The outer wear-resistant adhesive parts of the shaft are made of special materials, which are durable;
4. Suitable for material fine grinding, crushing, mixing, material precipitation prevention and other technological requirements, high efficiency
5. Can be customized according to customer requirements (multi-station customization, multi-stage power output customization, etc.);
| | | |
| --- | --- | --- |
| Name | PM-8-5 | PM-8-15 |
| Overall dimension | 960*670*960 | 1130*800*960 |
| Weight(kg) | 110KG | 150KG |
| Specification | Y1.5-4B3 | Y2.2-4B3 |
| Frequency Converter Specification | 1.5KW/220V/single-phase | 2.2KW/380V/three-phase |
| Roller speed(r/min) | 50-450 | 40-420 |
| Maximum load per jar | 35KG | 80KG |
| Handgear/protective cover | optional | optional |
Image