Laboratory S65 Alloy Steel Three Roller
Grinding Machine with Pigments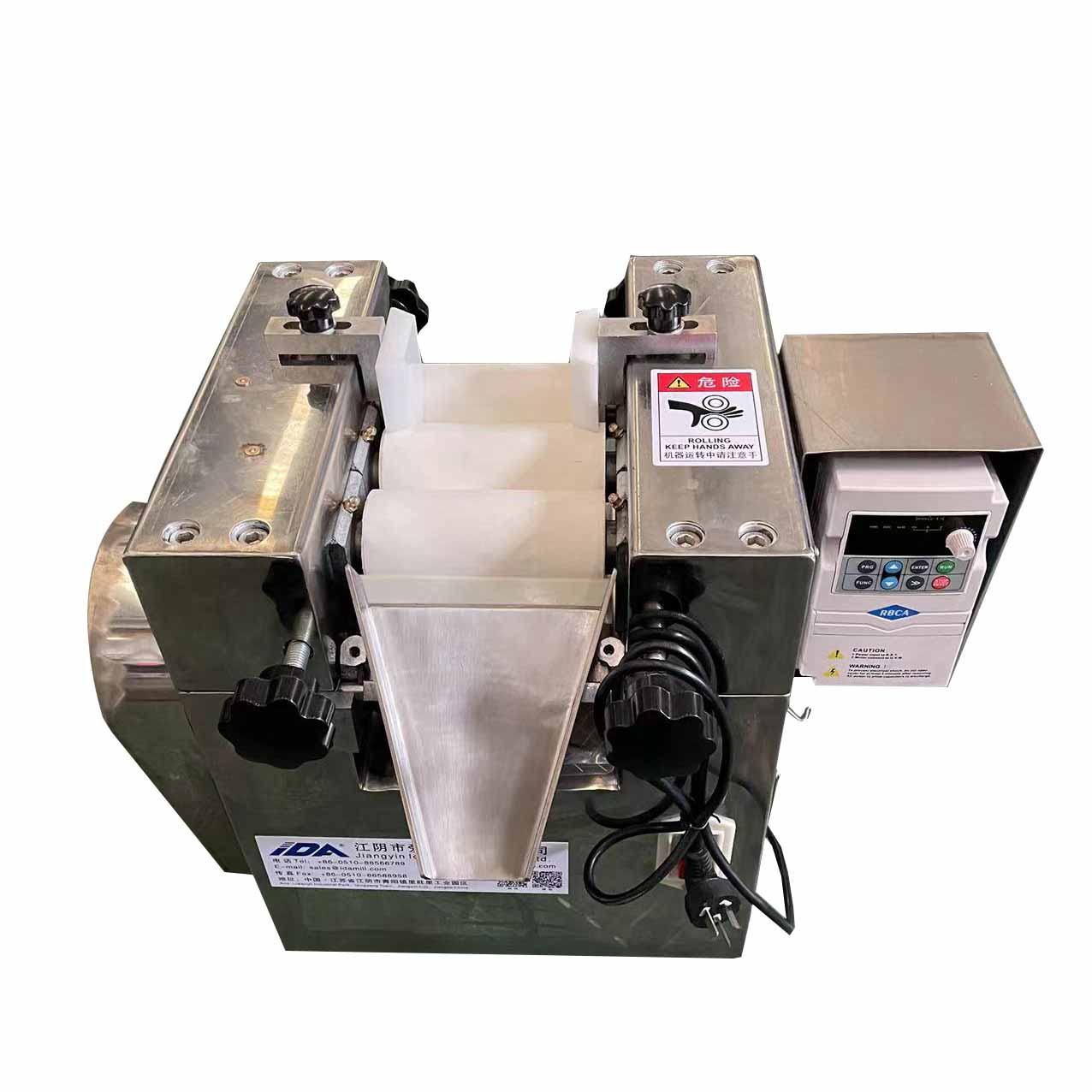 S65 laboratory three roller grinding machine is mainly used for grinding and dispersing laboratory of all kinds of paint, ink, pigments, plastics and other slurry, especially high viscosity and particle size requirements of fine products.
The grinding effect is achieved by rubbing the surfaces of three horizontal rollers against each other at different speeds.
The roller of the machine is made of alloy steel, so the crystal phase is close, the strength is high, the surface has high hardness and wear resistance, and there is a cooling device to ensure continuous work.
Technical parameters:
Model S65
Roller diameter: ø65 mm
Length of roller working surface: 125 mm
Slow roller speed: 32 r/min
Middle roller speed: 89 r/min
Fast roller speed: 250 r/min
Motor power: 0.75 Kw
Finished product granularity: 3-18 μm/3 times
Reference efficiency: 5 Kg/h
Dimensions: 420*390*420mm
Weight: 60KG